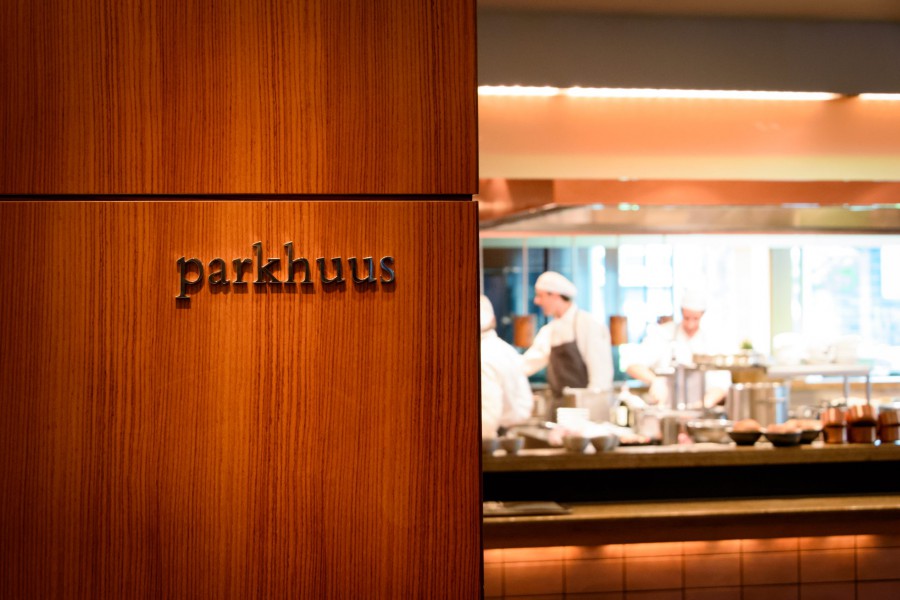 Being a foodie, I appreciate a fantastic fine dining experience. I encourage anyone that is visiting Zurich, Switzerland to spend an evening dining at Parkhuus. This restaurant serves a mixture of Swiss and international flavors. The restaurant is located in the beautiful Park Hyatt Zurich.
One thing I really liked about the restaurant is that they use sustainably produced ingredients, which are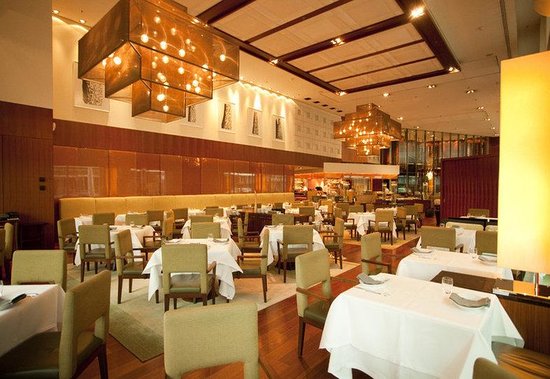 purchased fresh from the market. As I've gotten older, this has become increasingly important to me. I find myself buying organic meats, eating more vegetables and fruits and trying to live a much healthier lifestyle (particularly during my pregnancy). Additionally, the restaurant is beautiful with a magnificent open kitchen surrounding a great wood-burning oven.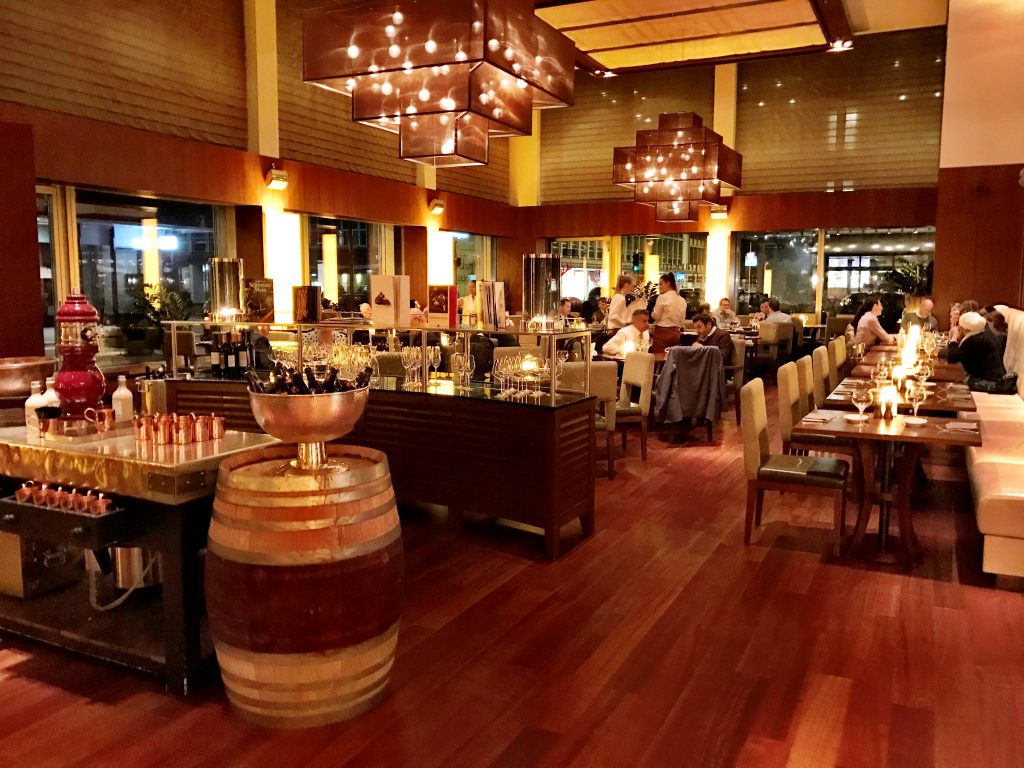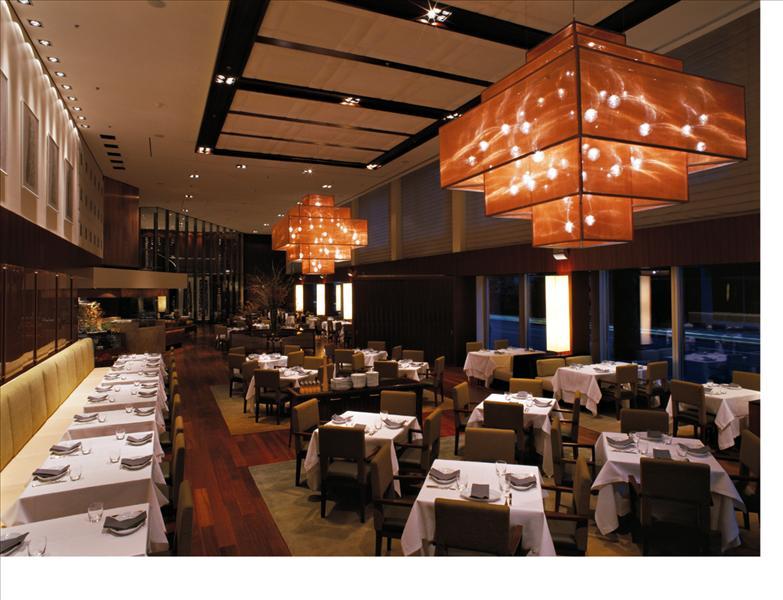 Being pregnant, not being able to have a wine or nice cocktail with my meal has been very difficult. I always find myself asking the server to create a mocktail for me, and for the most part, they never meet up to my standards or satisfy my beverage desires. On occasion, I am surprised and pleased. I would have to say this is one of them. The cocktail that was served to me was a spicy kind (my favorite), and I really couldn't tell the difference from the real thing!
For my appetizer I ended up ordering the quail from France. It came with pear-potato mash, red wine shallot, goat cheese breast, medium roasted and it was just FANTASTIC! Tender, juicy and so good! For my main I ordered "from the lock fine in Scotland" – leaf spinach, sautéed, garlic, pine nuts, parmesan, rice pilaf and home-pickled lemon salmon on cedar wood, horseradish cream and I got it medium-well done. This was also absolutely delicious. If a salmon isn't cooked right it really can be hit or miss, but this dish was perfect. For the finale of dessert, we ended up sharing the tart of the day, which happened to be blueberry! They change the fruit every week, which I love. This was a crumble tart, ice cream, gruyere double cream. Need I say more?!?!
I had gone there for a meeting my husband and I had, and all three of us were exceptionally satisfied as we left this beautiful high end restaurant, and will surely be coming back the next time we are in Zurich!