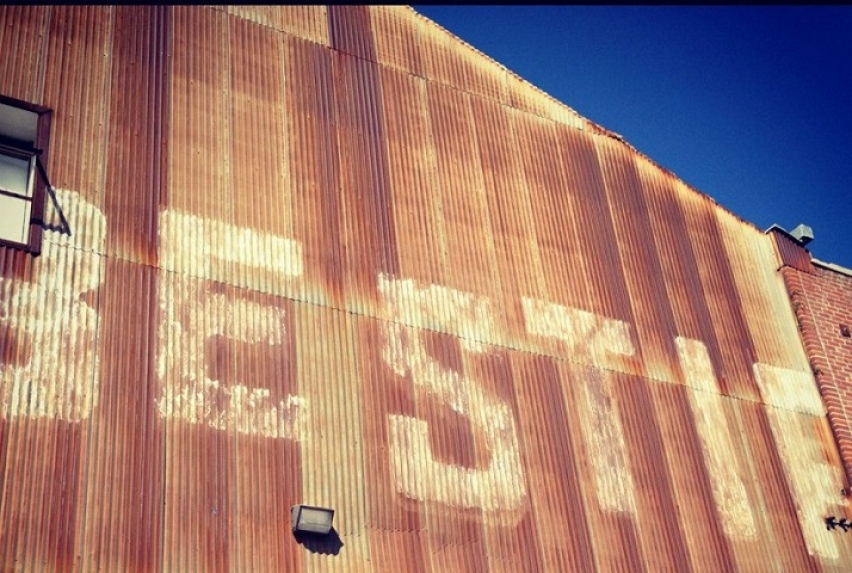 So if you are looking for a restaurant to eat at – look no further – here is Bestia.  It's been around for about a year now, and I've been hearing about this foodie spot for a while, but haven't had an opportunity to go.  First thing to know is that you MUST make reservations in advance.  This place is PACKED from the moment it opens until it closes.  I made OpenTable reservations there 2 previous times, which I had to cancel due to other obligations that arose.  One of the problems is that you have to make reservations about 3 weeks to a month in advance, and even then it's likely on a weekday and around 9 or 9:30PM!  If you want a weekend reservation, book WAY further in advance.  Yes…it's THAT popular!
The sommelier was very knowledgeable about his wines.  Having a boyfriend that is into wines, reads about wines, and educates himself on wines – it was great to have a friendly sommelier who took the time to discuss the variances they have.  Our waiter, John, was also equally as fantastic.  He was efficient, nice, and gave us fantastic recommendations. 
We ordered a bottle of wine, and the following:
Pan-Fried Ciccioli. pickled fennel. crème fraîche. fennel pollen. wild fennel flowers.   (THIS IS A MUST ORDER – MY FAVORITE)
Veal Tartare Crostino. shallots. parsley. lemon. tonnato sauce. 
Farro Salad. shaved cauliflower. avocado purée. pickled sweet chili. mint. montasio. 
Burrata. peaches. cherry tomatoes. pickled banana peppers. pea tendrils. mint. 
Grilled Beef Meatballs. braised beet greens. soffritto. tomatoes.
Alla'nduja. housemade spicy 'nduja. san marzano tomatoes. mozzarella. black cabbage. fennel pollen. 
Tagliatelle alla Zafferano. calabrian sausage ragu. cherry tomatoes. arugula.  
Cavatelli alla Norcina. ricotta dumplings. housemade pork sausage. black truffles. grana padano. 
There were so many more things I wanted to try, but that was stuffing enough.  We ended up also getting 3 desserts, in addition to our meal, and I ALWAYS have to have a glass of  milk with my desserts:
"Coffee & Donuts." spiced chestnut zeppole. whipped cream. coffee ice cream.
Lemon Poppy Seed Olive Oil Cake. blueberry mascarpone ice cream. 
Seascape Strawberry Crostata. frangipane. crème fraîche crust. buttermilk ice cream. 
We just had to meet the chef, but he was off that day, so we met the Sous Chef who was so sweet and kind!  We had a good chat with him and found out he is only 25 years old.  The chef is only 35!!
Trust me when I say this spot is a MUST TRY.  I've already booked my next visit there.  :))