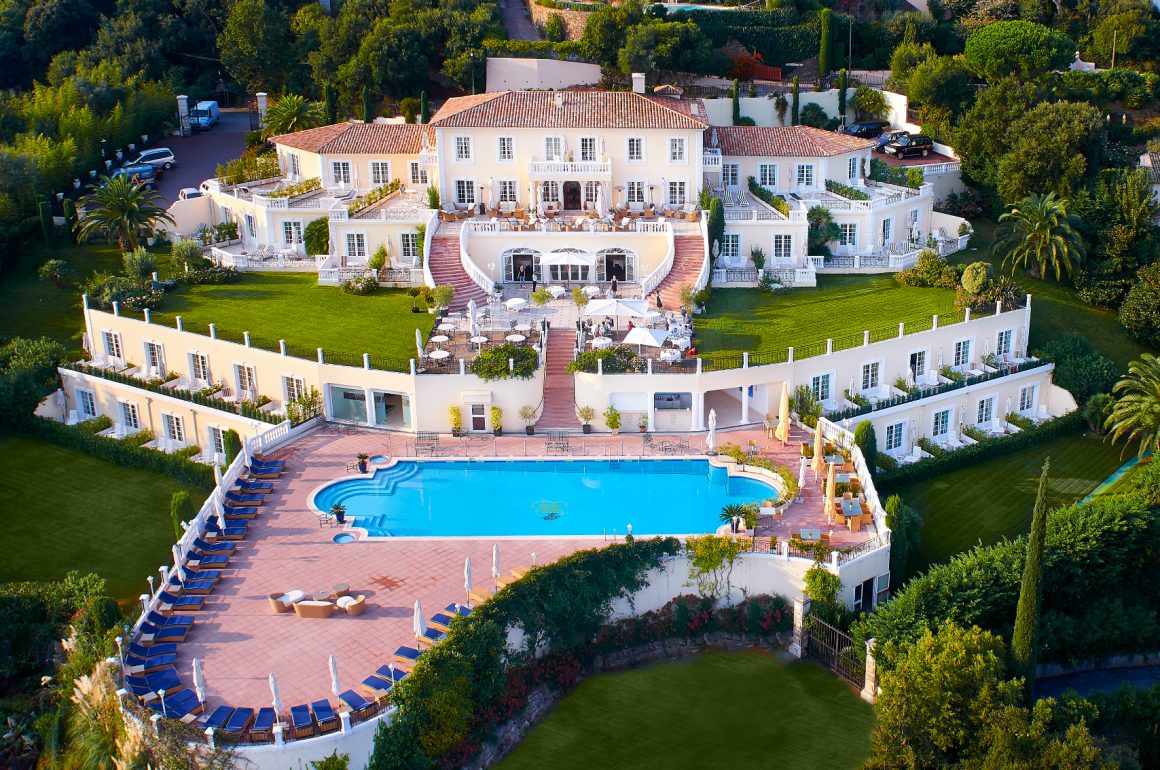 I finally got some time to try to catch up on some of my latest trips.  🙂  I am going to break down each area we visited into it's own blog and will start off with the first leg which was Switzerland and St. Tropez.  The trip was originally planned because my good friend Ross was getting married in Italy.  Max and I decided we wanted to start off by traveling a  bit prior to the wedding.
Kronenhalle
Max had to leave LA prior to me for work, and so I departed and met him in Zurich.  When I landed we went to his condo in Switzerland, got ready, and had dinner planned with his closest friends at a popular restaurant called
Kronenhalle
, which is a high end restaurant in Zurich.  I am lucky to say that I really like all of Max's friends.  I have heard horror stories of people not really getting along with their partners close friends which I can imagine is not very fun, particularly when you guys will all have to spend time together at parties, vacations and gathering in the years to come.  Max has some really amazing people in his life that are so down to earth, cool and fun, and am very happy for that.
I had a traditional Swiss dish called Zurcher Geschnetzeltes which was fantastic and I highly recommend for anyone visiting the country to try.  By the time dinner was over, I was exhausted and jet lagged.  We went home for the next morning we were driving to Lusanne to visit my family.
Yverden Les Bains, Switzerland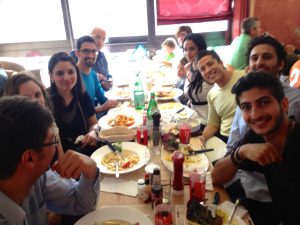 I have a Dr. Uncle, his wife and four cousins (his children) and 3 of their little ones that live in
Yverden Les Bains, Switzerland
, which is about 25 minutes from Lusanne.  I also have 2 other cousins, sons of one of my other uncles, who live in Lusanne itself.  We were headed to St. Tropez and decided to stop off for lunch to see all of them as we were passing through.  We met at a restaurant by the water for lunch to all catch up.  Family is very important to me and I'm lucky to have some family pretty much around the world it feels like, Switzerland, Italy, Canada, Texas, London, Iran etc. so have someone to visit in many locations around the world!  We then went to another spot for dessert, walked around by the water and surrounding areas a bit and then took off to head to St. Tropez as we were on a tight timeline.
Kube Hotel
Max was driving the entire 6 hours, and I of course as the girl, was asleep most of the time (shame on me!)  😉  Max is very detail oriented, he plans everything and that included this trip.  It makes it very easy on a girl to enjoy the experiences.  He had booked the Kube Hotel in St. Tropez for our first night.  This hotel is ultra modern, minimalist and has a fresh scene.  It is moderate in price in comparison to the heavy normal St. Tropez hotel prices and yet has 3 bars to choose from inside the hotel.  One being a rooftop bar which was really happening and had phenomenal views as it sits atop a hillside on the coast road above St. Tropez.  The hotel highlighted white walls, glossed glass, and everything in a cube shape that gave it a bit of a Miami feel.
Villa Belrose
When we arrived we were starving and grabbed dinner by the front pool and checked out the hotel grounds.  We were so exhausted after dinner we went to sleep to wake up the next morning to go to our next hotel in St. Tropez, which was Villa Belrose, where we were welcomed with a glass of champagne upon our arrival, on the main terrace of the hotel, where you get a tremendous panoramic view of the Bay.
Nikki Beach
After checking in, we went to the famous Nikki Beach in St. Tropez for lunch.  It was stunning and relaxing all at the same time.  I have always heard about this Nikki Beach and had wanted to go!
Diner
We then went back to the hotel to lay out by the pool and then got ready for dinner, which was at some little cute and quaint restaurant that literally was in one of those tiny streets.  It was SOOOOO romantic.  I mean picturesque unlike any other.  The food was fantastic, the ambience was great, and we had our very own music playing for us as we ate.  It couldn't get any better.  I personally love the quaint, off the beaten path romantic alley-way type restaurants.  They are absolute gems!  I wish I could remember the name, but unfortunately with some time having gone by since we actually went on this trip…I can't remember (shame on me!)
My blog to be continued…next stop on our wild romantic adventure… CANNES!!!