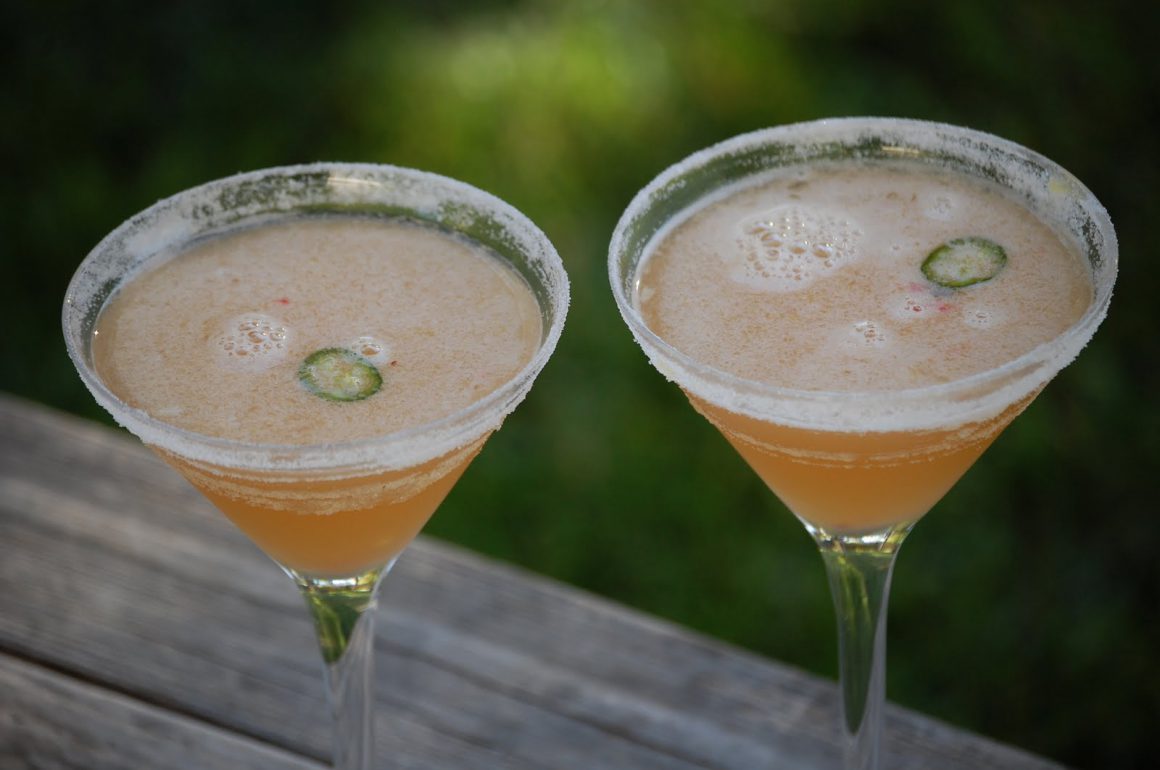 Okay kiddos…well, not really kiddos…because you have to be at least 21 years of age to drink otherwise big, big trouble.  But, for those of you who are occasional drinkers, love a good cocktail, enjoy getting together with friends and making a speciality spicy drink, or those pure alcoholics (you know who you are)  😉  I have THE BEST cocktail in the world for you to make. NO JOKE!  I literally crave this drink so much and make it at home whenever I can, and most definitely when I am having a dinner party.  Now, it may seem more like a girly drink at first…but men, trust me when I say I have gotten the fair share of guys to at least "try" it and got them hooked.  The cocktail is called THE BURNING MANDARIN, and it's a splendid mixture of sweet meets spicy. I first tasted the initial drops of this sultry and sexy cocktail at Katsuya Hollywood, one of my favorite sushi restaurants in LA, THAT IS only next to Hiko Sushi in West LA (which everyone must try if you are a sushi lover) and get the Chef's Choice!! But I have to say that Katsuya definitely wins for best cocktail.
So, here's how to make it, and I definitely highly recommend it to get your friends drunk! It's deceiving. You enjoy the cocktail so much, and barely taste the alcohol, but trust me…next thing you know KA POW!
Grab these ingredients:
2 slices of serrano chile
1 1/2 ounces of Absolute Mandarin Vodka
3/4 ounce of lemon juice
1/2 ounce simple syrup – I make my own at home (and make sure it's a little bit more on the sweeter side for my taste)
1/2 ounce orange juice
1/2 ounce cranberry
1 Orange
Granulated white sugar
Now you are ready to make it:
Make sure your liquids are all cold
Muddle one slice of Serrano Pepper in a cocktail shaker. (I normally do 1 1/2 because I like it a tad more spicy, again up to your taste).
Add the vodka, lemon juice, OJ, simple syrup and cranberry juice
Shake well
Get a martini glass and wet the rim of the glass by cutting open an orange halfway and running the rim right through the orange so that it moistens the rim.
Pour the granulated sugar onto a small plate and run the rim of the martini glass in the sugar (at an angle), all the way around, so that you line the rim of the glass. The more angled, the more area of the glass you will coat.
Strain the cocktail into the sugar-lined glass.
Cut a slice of Serrano and place in the cocktail as garnish
TA DA!  Now you have your own specialty cocktail, that can cost a pretty penny at Katsuya, but made for a fraction of that cost at home and that is definitely going to wow your guests!!!
Trust me when I say you'll thank me for this one!