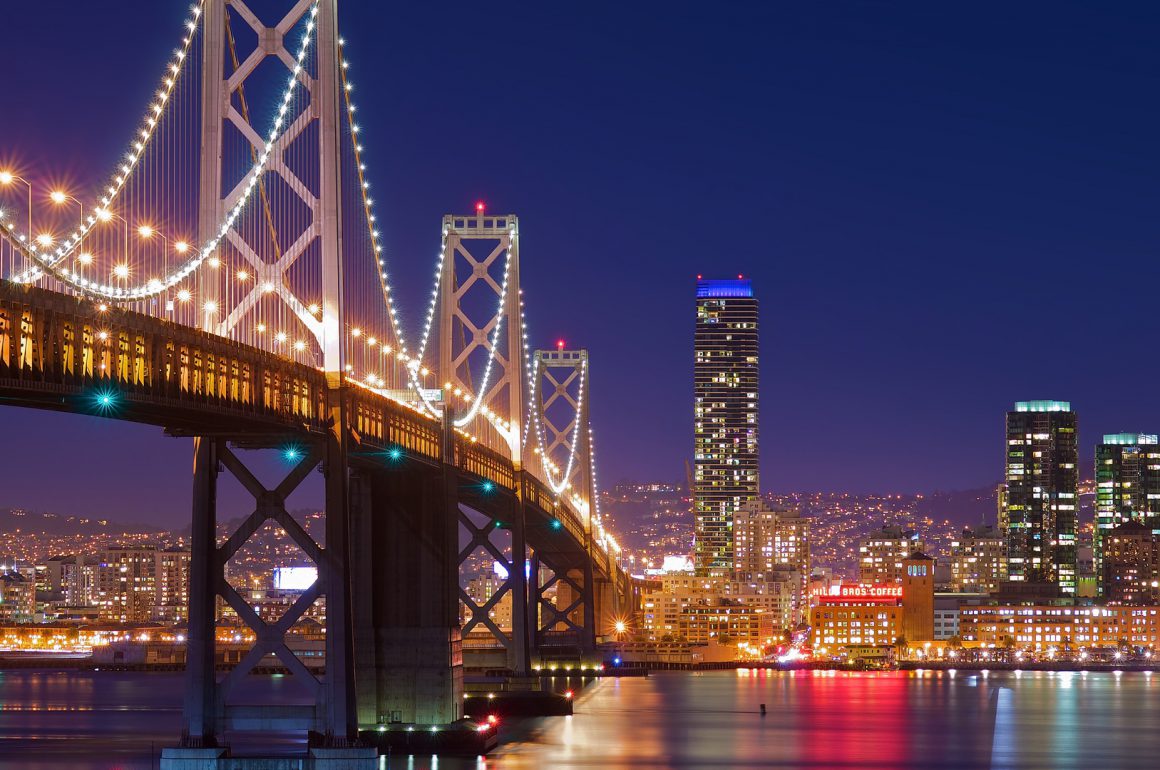 Originally from the Bay Area, one might assume that I know a lot about Northern California. In fact, there is so much more I can learn. I moved to Los Angeles straight after college for law school, so didn't really experience the city or surrounding areas during my "legal" years. As a result, I never really explored it as an adult. Since I still have my family up there, I visit periodically and like to explore San Francisco and the surrounding cities as much as I can.
Daou
This past weekend, my husband Max Loong and I, decided to take a road trip to San Francisco. On the way, we thought it would be a good idea to split up the drive by staying in Paso Robles for one night. We are Justin and Dao winery members, and figured it was a great opportunity to try out our membership. We first went to Daou, where they have an outdoor patio area for their members, and decided to grab lunch. This lunch is served with a free tasting menu! It was beautiful. The view, weather and lunch with my hubby in the rolling hills were picture perfect.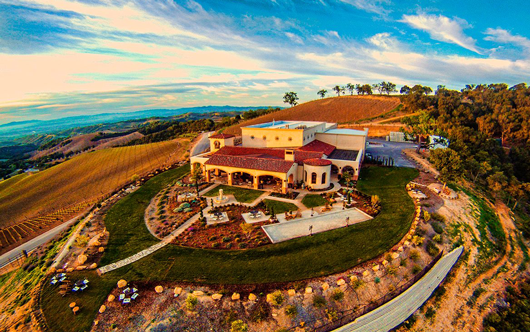 We then went on to the Justin tasting room. Justin is one of my favorite wines. Not only is it a wine that is priced perfectly, but tastes like it should be WAY more expensive. I'm also definitely a red wine fan, so anything red wine or dessert wine – BRING IT ONE!! We enjoyed our tasting there as well, as we converted with our server. We ended up buying bottles of wine from both Dao and Justin, but my particular favorite was a bottle of dessert wine we bought from Dao. I LOVE dessert wine, and we rarely ever buy it when we are at wineries, so made sure we made a point of grab one this time around. That evening we went to The Restaurant at Justin, which was also a great experience. Speaking to our server, we were able to learn more about the winery and wine, which we always love.

The Fairmont San Francisco
The next day we continued on to San Francisco. The first night we chose to stay at The Fairmont San Francisco. This 5 star luxury hotel is all about history to say the least. We were in a room with fantastic panoramic views of the City and the Bay from atop Nob Hill. You could feel the luxury and elegance this hotel has carried throughout the years. Not only was the hotel centrally located and allowed for easy access to Union Square by foot, but it holds an old world charm that Max and I both loved.
We checked in to the hotel and then were met up by my mother, brother and niece. We decided to grab lunch and then head over to Pier 39. The Pier is a bit nostalgic for me, as I remember it as a kid and have fond memories of it. It's particularly fun for children, as there is so much going on and much to see! Mia, my niece, absolutely loved it. Once they left, we returned back to The Fairmont.
Laurel Court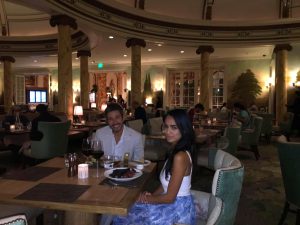 That evening we had dinner at The Fairmont's restaurant called
Laurel Court
. The surroundings were beautiful, as a live piano player was playing as a backdrop to our dinner.
Tonga Room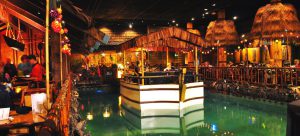 We thereafter went down to check out the
Tonga Room
. This place looked SUPER cool. We unfortunately didn't have much time to really experience it in greater detail, as we had a going away party to go to in San Francisco for my friend that was moving to New York. The decor is super cool, and there's water right in the middle of the room with tables and chairs surrounding it. Apparently there are rainstorms, thunder and lightning to enhance the dining experience. Next time, we will definitely have to have dinner here to at least experience it once.
The Intercontinental San Francisco
The next day we decided to adventure on and check into The Intercontinental San Francisco. A great place for business men and women to stay. We had a suite there with great views again. Max and I love our rooms with a view! 🙂 We also enjoyed that it had a club lounge where we could grab breakfast, snacks and drinks throughout the day. The hotel also has a one Michelin star rated restaurant and an array of various Grappa's at their bar. If you're a Grappa lover, you must check it out!
That day, my brother and his girlfriend came to visit us and we decided to have lunch at Epic, located on San Francisco's scenic waterfront, with a breathtaking panoramic view of the Bay Bride, Treasure Island and the San Francisco Skyline right behind us. Surprisingly, as you may expect, San Francisco does not have many restaurants that provide a view. It was actually quite difficult to find one, until a local friend of ours  made this suggestion.
After lunch, Max and I decided to venture on the city and found this company that has these miniature cars, with a GPS system that you can rent and drive around the city with on a guided GPS tour, as the speakers behind you explain the history of the city in greater detail. It was so much fun, particularly riding this thing down the famous curvy Lombard Street.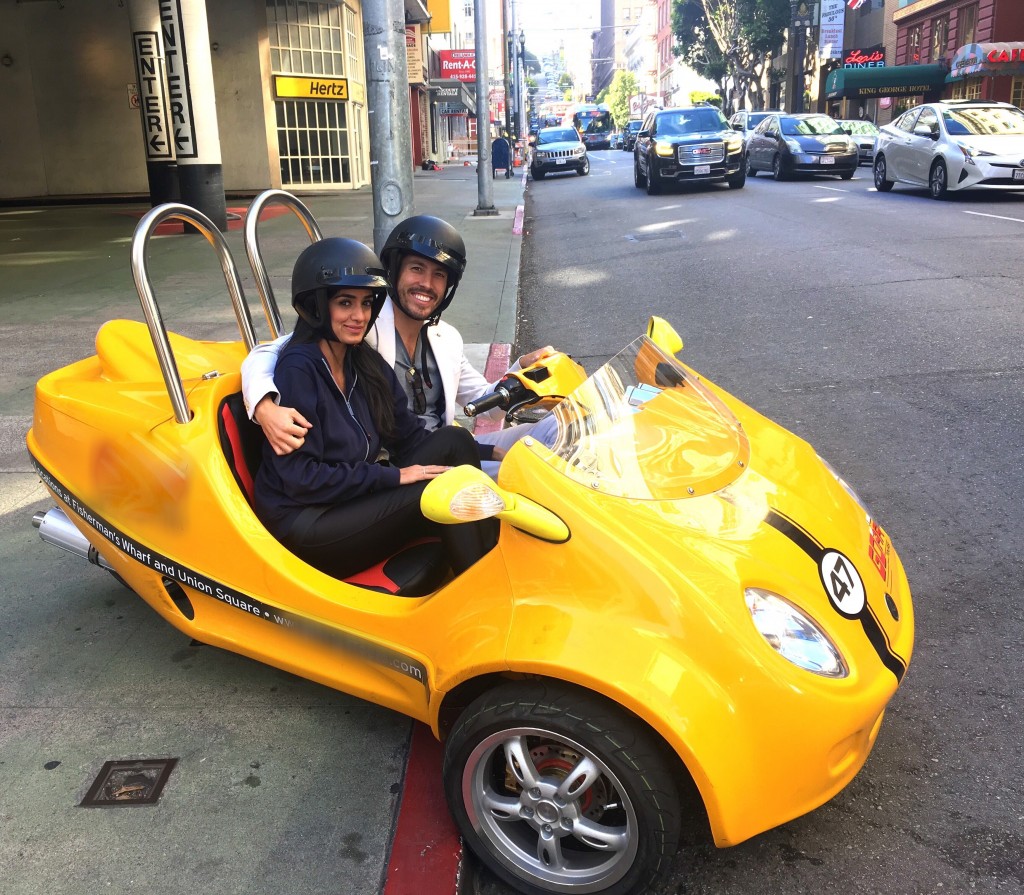 That evening, we grabbed sushi at a restaurant recommended by our friend and went back to the hotel for a good nights rest before heading back the next morning!