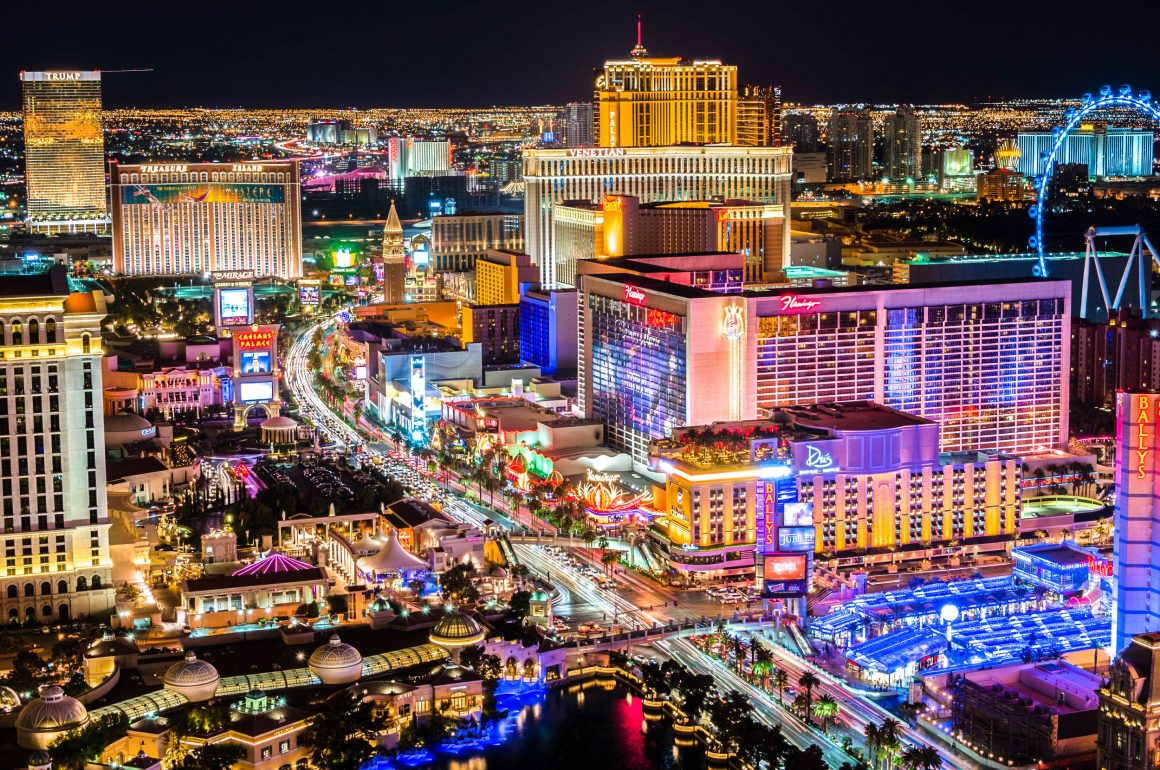 Las Vegas enjoys many prestigious titles that not every city in the U.S. can claim. The Las Vegas Review Journal says that the entertainment city ranks as the number one Thanksgiving destination in the country, while Trip Advisor reports that it's the second most visited U.S. destination. Last year, a total of 43 million visitors flocked to the city.
There are many reasons why Las Vegas continues to remain the entertainment capital of the U.S. Apart from its glamorous casinos that attract visitors from across the globe, the city is haven for international cuisine. Along the Strip, there are many amazing casino restaurants, and here are 5 of the most noteworthy ones.
Restaurant Guy Savoy – Caesars Palace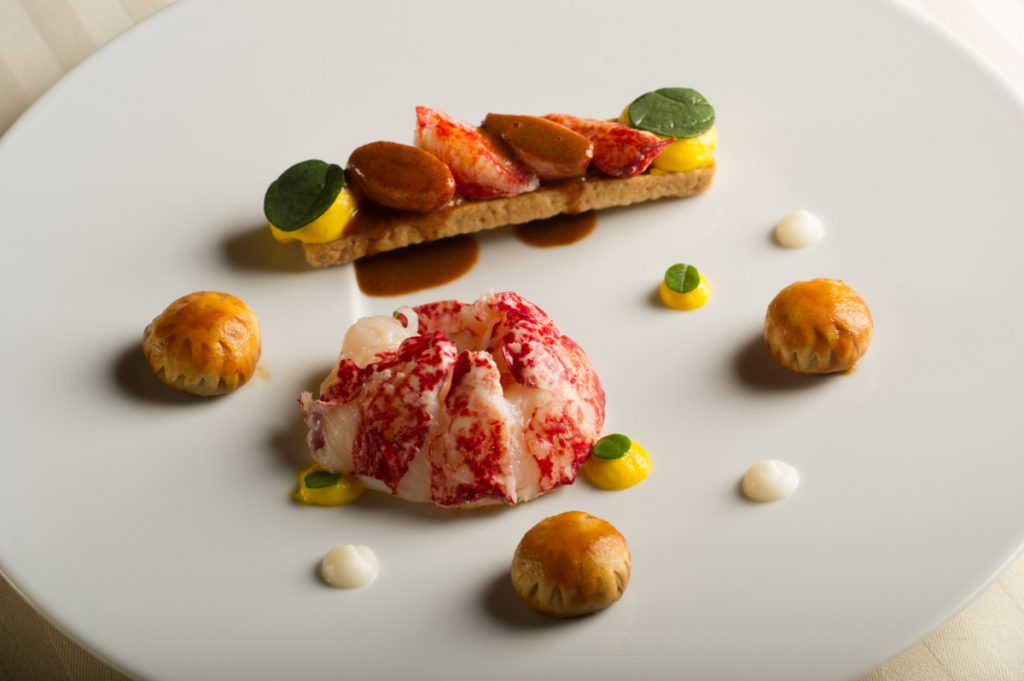 Image credit: guysavoy.com
Restaurant Guy Savoy is located at the Augustus Tower of Caesar's Palace. It is one of the few places outside Paris where people can enjoy Guy Savoy's signature dishes such as Black truffle soup and Fois gras. During the restaurant's 11-year run, it has been awarded two Michelin stars, the AAA Five Diamond Award, the Forbes Five Star Award, and the Wine Spectator Grand Award.
As one would expect from a culinary master like Guy Savoy, the place offers authentic French cuisine. Savoy's Las Vegas restaurant offers the same food that the chef serves in his famous Paris establishment, including brioche feuillellée aux champignons et truffles, and his signature dessert, Terrine de Pamplemousse.
Gordon Ramsay BurGR -Planet Hollywood


                                   Image credit: gordonramsayrestaurants.com
In this restaurant, a 30-foot fire feature was erected in the center of the vibrant room that seats 200 people. The place was designed with a stylish, modern ambiance that draws energy from both the casino and the nearby shops.
The restaurant serves traditional American-style burgers, and signature Ramsay burgers. The beef patties are cooked over an open flame fueled by wood, which creates a more complex and powerful flavor for the burgers. Apart from beef, the restaurant also caters to vegetarians by offering a meat-free substitute between the buns.
Gordon Ramsay Steak – Paris Las Vegas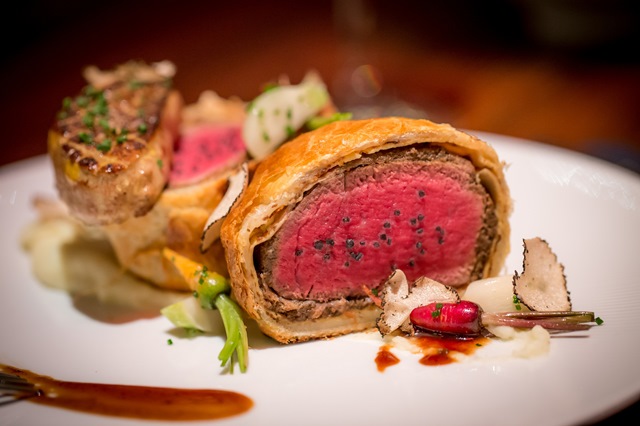 Image credit: blog.caesars.com
As the name says, this restaurant is also owned by the TV chef. Gordon Ramsay opened his steak restaurant in Paris Las Vegas in 2012, showcasing his hit dishes in a luxurious atmosphere.
The restaurant serves steak using techniques from French cooking. The prime cuts of beef are aged to perfection. Aside from steak, Ramsay's restaurant also serves authentic British meals including Shepherd's Pie.
Giada -The Cromwell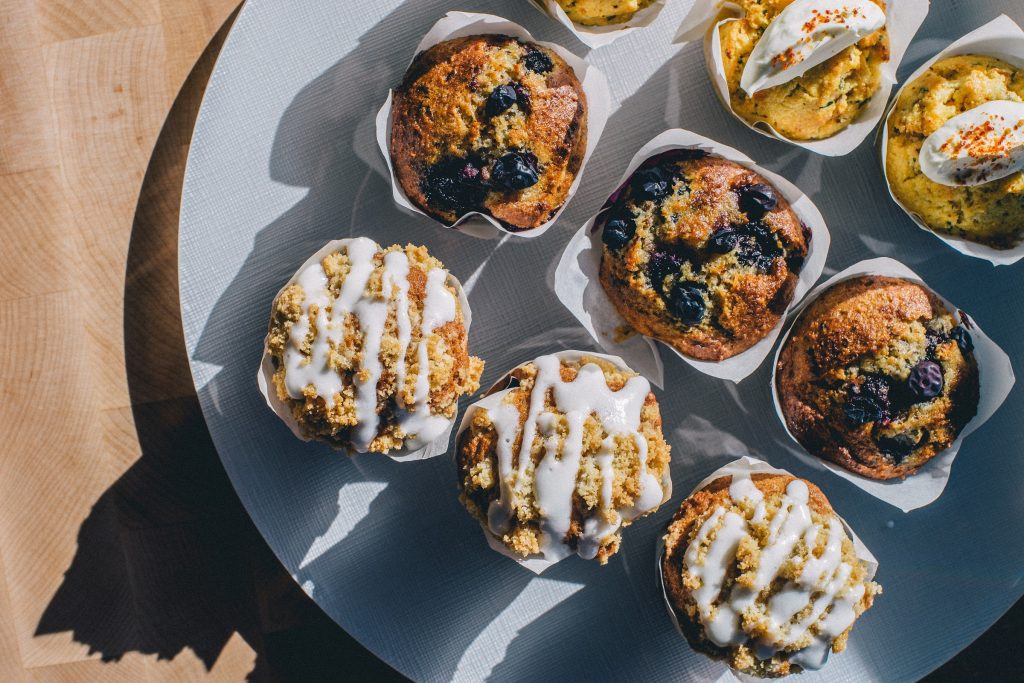 Image credit: blog.caesars.com
Emmy Award-winning celebrity chef Giada De Laurentiis heads her very own restaurant inside The Cromwell. This lovely Las Vegas establishment welcomes diners with a warm ambiance, comfortable chairs, as well as natural lighting thanks to its retractable windows. Like other restaurants on the Strip, Restaurant Giada enjoys several awards under its name including Wine Spectator's 2017 Best of Award of Excellence.
Giada is a restaurant that offers a modern Californian twist to traditional Italian dining. But while this is the case, Giada only puts a light touch of fusion to her dishes, and stays mostly true to classic Italian recipes.
Excalibur Buffet – Excalibur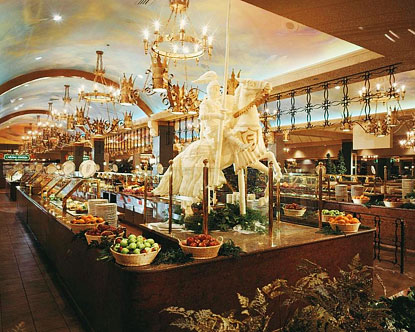 Image credit: Pinterest
Excalibur's very own buffet restaurant is bright, colorful, airy, spacious, and has comfortable seats — aspects that are welcome when dining for long hours at a buffet.
The place offers a lot of international cuisines including American, Italian, Mexican, and Asian. It also has a wide selection for drinks, which include healthy alternatives such as juice and milk, as well as soda. The buffet is famous for its range of dessert, particularly its made-to-order crepes.
There's a reason why top restaurants have started sprouting up on the Strip. Las Vegas casino hotels are finding it hard to sustain their earnings during the age of digital gaming. The Las Vegas Sun cites that the city's revenues were down by 1.73% as of July 2017. Today, online casinos command a big share of the market, with providers that offer different variations of traditional card games leading the way. European Blackjack Gold on online platform Slingo is a popular variation of the classic Las Vegas game that can be played on a computer or mobile device. Let it Ride and Bonus Deuces Wild Poker are among the other titles that have evolved popular casino games and made them available at the consumer's convenience. Establishments in Las Vegas and across the globe are finding it hard to compete with the slew of new games being offered online, as they make traveling to a casino all the more redundant. In order to level the playing field, Las Vegas casinos are enticing their customers back to the city, not with the most groundbreaking games but other aspects of entertainment such as weekly shows from superstar residents, fun events, and more importantly restaurants that offer great food. It seems that the strategy is working, as the same article by the Las Vegas Sun states that July's decline was not as bad as last year's which was at 7.73%.
There are other restaurants on the Strip that offer great food but these five should be top of the list especially for anyone who's traveling to Vegas for the first time.