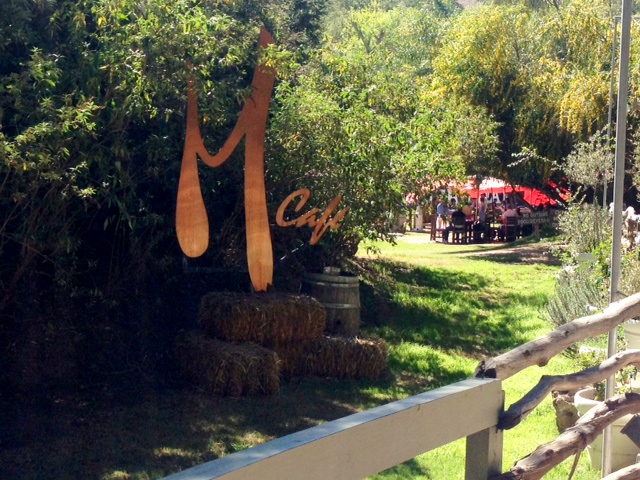 If you guys are looking for a rustic restaurant for a Sunday brunch, romantic date or simply somewhere that takes you back out into nature for a couple hours, I highly recommend The Malibu Cafe at Calamigos Ranch.  This place is a breathe of fresh air.
My boyfriend and I just recently went here for a brunch on his birthday. They have a live band performing while you eat, and not to mention the games that you can get up and play that range from ping pong, shuffleboard table, to many more.  They also provide you with free paddle boards on the pond, which you can take a ride on after you are done eating.
When you walk around the ranch grounds, it is beautifully decorated with romantic chandeliers hanging from the trees, lights strewn about and comfy couches around to lay back and relax.  Apparently they have tons of weddings here, and there is no surprise why.
The food is also fantastic.  I am a massive mussels fan, and theirs was simply to die for!  We also ordered the brussel sprouts and crostini.  Everything is farm to table, and tastes fresh and organic.
This place is most definitely a hidden gem that I think everyone should check out if you live in LA or are visiting!!