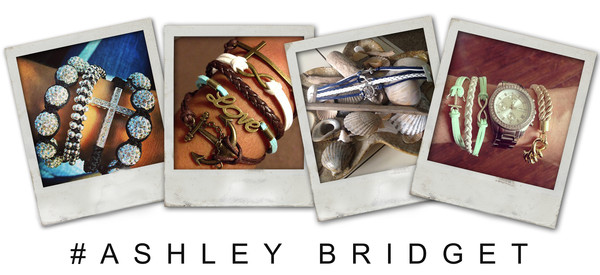 I LOVE accessories and personally think that accessories make an outfit.  You can have a plain look for the day, but with a couple of significant fashion jewelry pieces, it can turn into a fashion statement that people think you spent hours on.
Introducing…  Ashley Bridget accessories.
They have some really cool bracelets and rings.   Every Ashley Bridget piece of jewelry is individually crafted, making every piece unique and charismatic.  I adore stacking bracelets.  Love the look it gives, like in my photo below.  Ashley Bridget has done the stacking for you with their Expression and Arm Candy Collections.
Armory Collection
, which is the spike bracelet.  I am wearing it, in pink, in the photo below.  I've gotten tons of compliments on it already.
www.ashleybridget.com
.